Automatic C-Form for Hotels
Say Goodbye to Manual C-Forms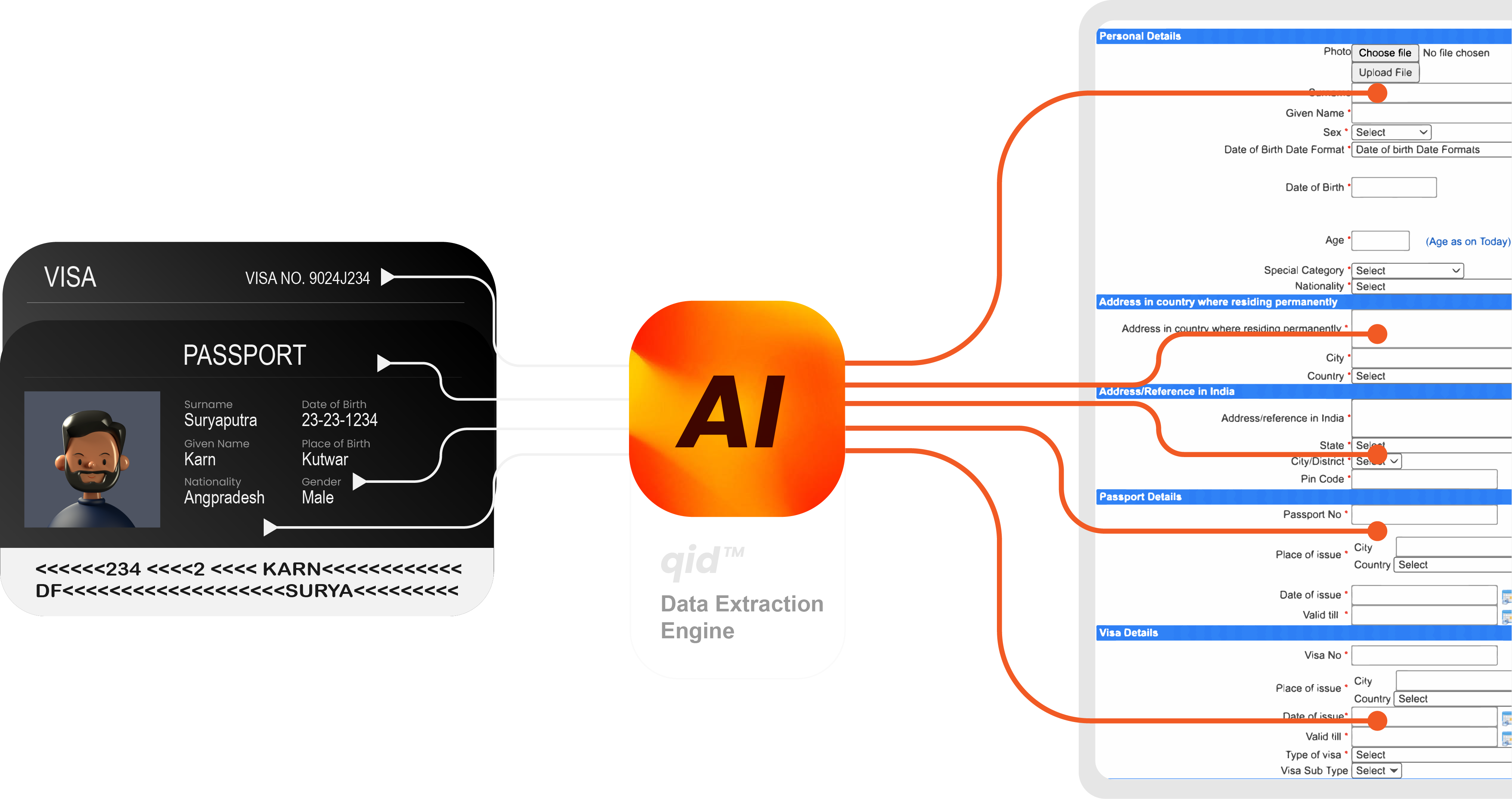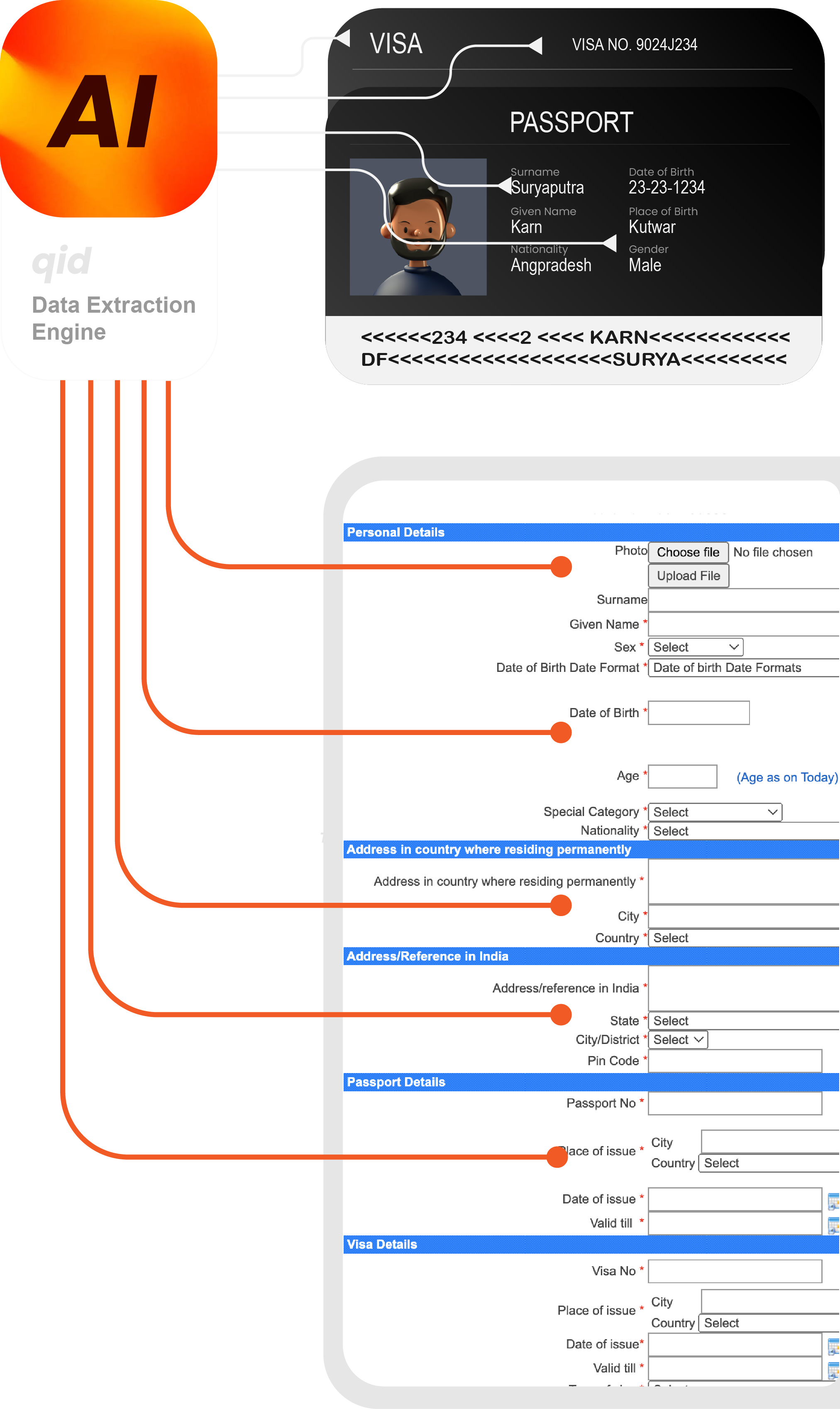 Trust us, it's truly a matter of just
one click.
Your guests upload photos of their Passport and Visa.
Qid's AI engine extracts details like
Passport Number, Visa Number, Name, Country, and Photos from the images
Go to the C-Form website
Open the qid C-Form Pro Chrome plugin.
Select the guest. Done!
Elevate C-Form Processing with qid's State-of-the-Art Chrome Extension
Simplify C-Form management like never before with qid's revolutionary Chrome extension.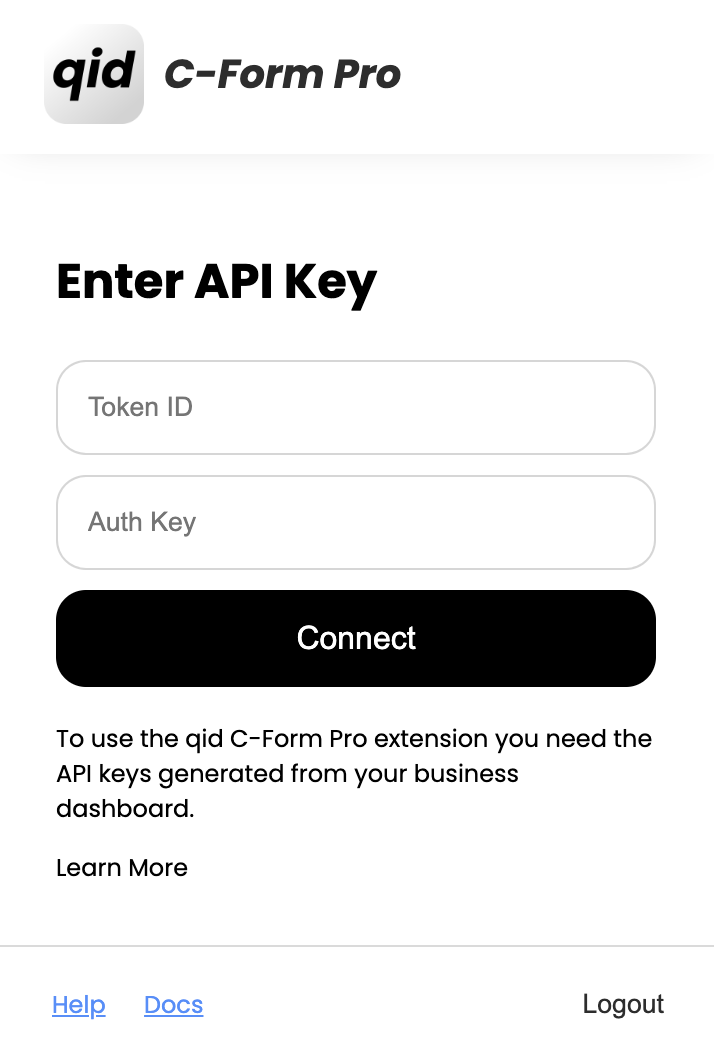 In India, a C-Form is a mandatory document required under the Foreigners' Registration Act, 1946.
It serves as a record of the stay of foreign nationals within the country.
Hotels, guesthouses, and other accommodation providers are legally obligated to submit C-Forms to local authorities for every foreign guest's stay.