every person deserves to know and be known by their true identity
Secure

, easy, and always with you.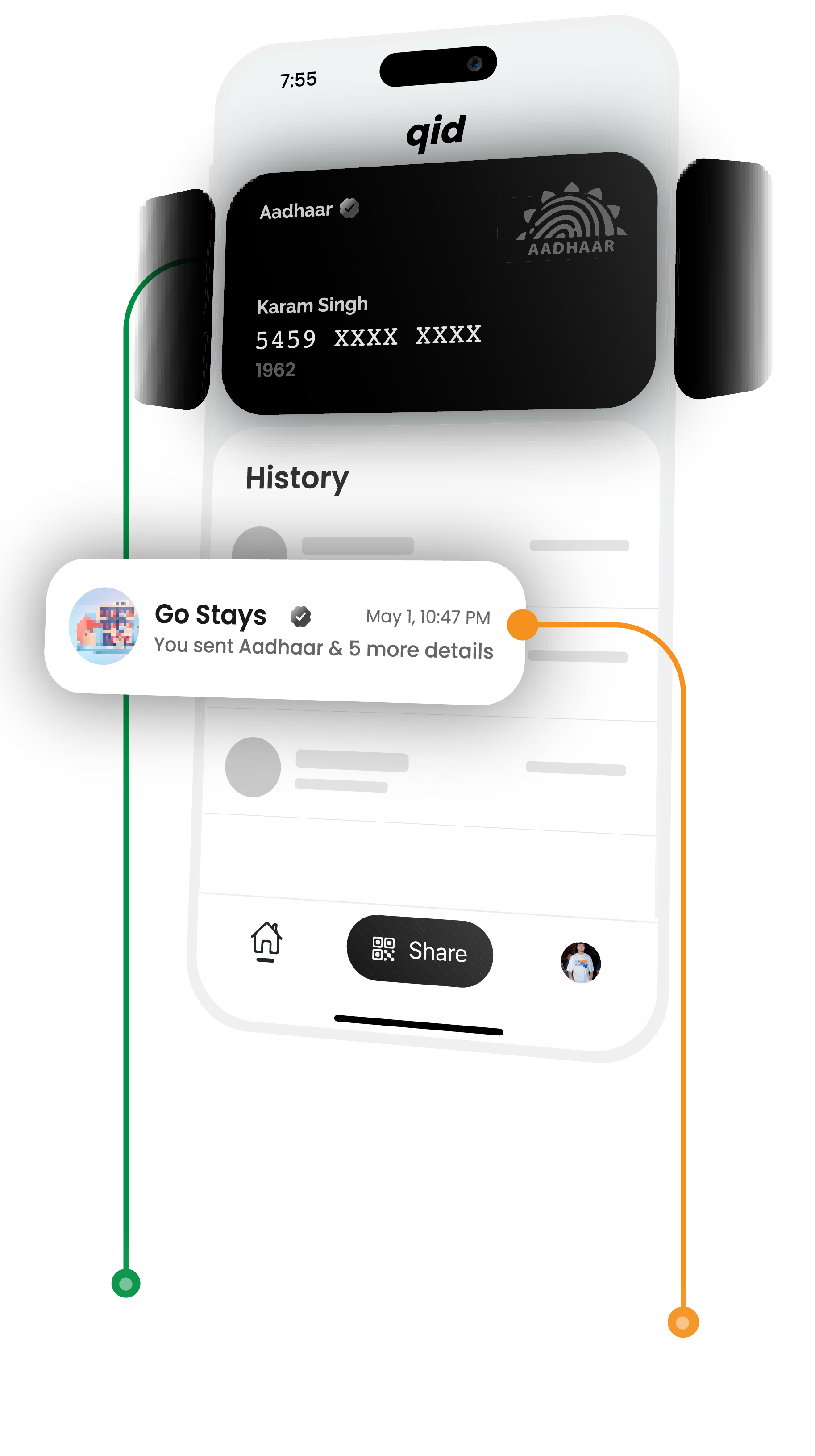 Two Base elements of Identity ecosystem
Consolidate all your IDs securely in one place with qid, making them easily accessible whenever you need them
Experience lightning-fast and trackable ID sharing with qid, ensuring seamless and efficient communication

Your true identity,

managed

with ease.
With qid, managing your IDs has never been easier. You can store and access all your IDs in one place, share them securely with others, and even get them verified with just a few clicks. Say goodbye to the hassle of carrying physical IDs or struggling with tedious verification processes, and hello to the convenience and simplicity of qid.

Share

your identity with ease,
qid has got you covered!
Sharing IDs with qid is simple and convenient. Just add the ID to your qid profile and share it with anyone, anytime, anywhere. No need to carry physical IDs or worry about losing them.
manage all your IDs with one QR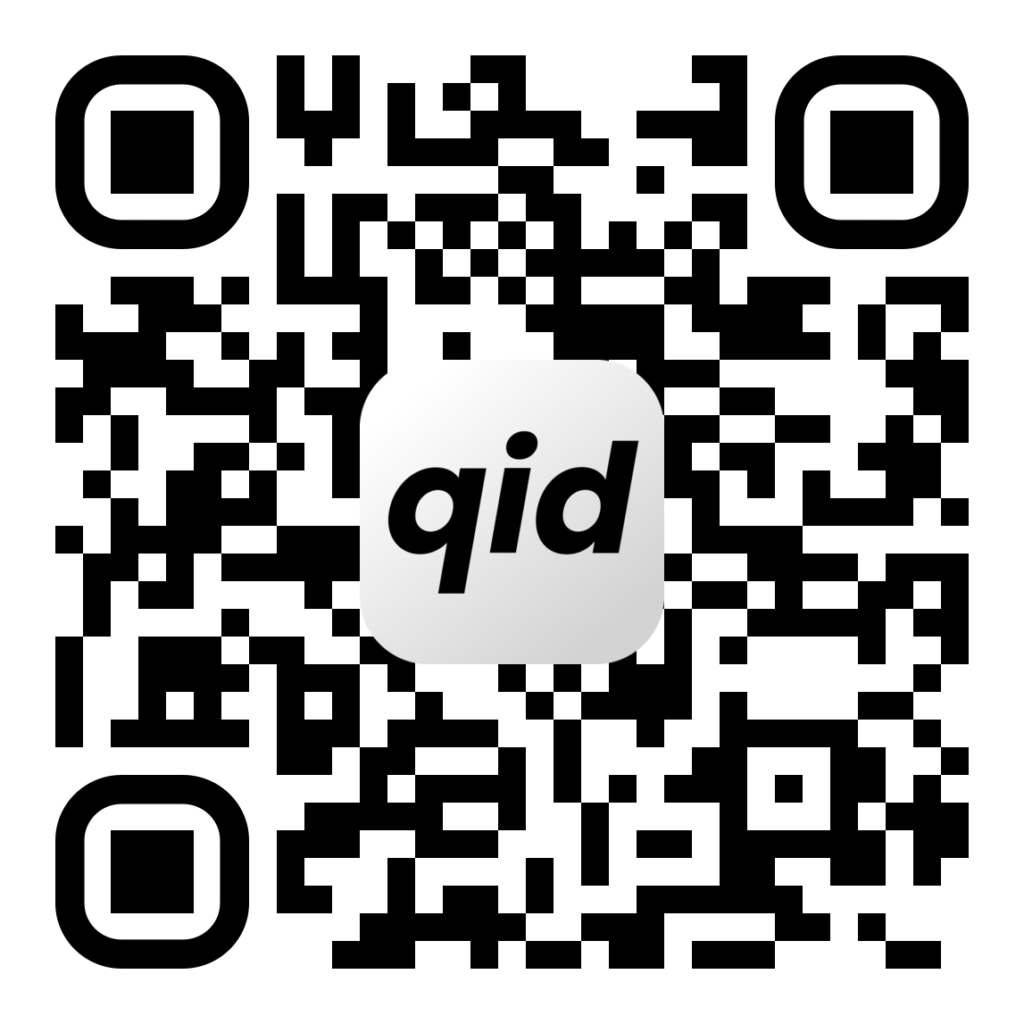 Easy to setup QR code stand
Tailor qid's interface to perfectly align with your brand, creating a seamless and personalized user experience.

Unlock the power of data with qid – your ultimate tool for comprehensive business analytics.
Supercharge your applications with qid's robust developer APIs, enabling you to effortlessly leverage the full potential of our platform and create unique, personalized experiences for your users.
Simplify C-Form filling with qid's 1-Click solution, automating the process and saving you time while ensuring compliance.
Using qid for guest check-in has been a game-changer for us at Unplan. It offers a seamless and hassle-free process, allowing our guests to quickly settle in and start enjoying their stay. With advanced AI technology and user-friendly interface, qid has transformed the way we handle check-ins. It's a reliable and innovative solution that enhances the overall guest experience. Highly recommended
Dhruv Arora
Co-Founder, Unplan
qid has been an absolute game-changer for our hostel, Unplan. As the Co-Founder, I can confidently say that qid has revolutionized our guest check-in process. The convenience of scanning IDs, automatic verification, and seamless data management have significantly enhanced our operational efficiency. With qid, we have been able to provide our guests with a hassle-free and secure check-in experience. I highly recommend qid to fellow hostel owners and businesses in the hospitality industry.
Tushar Wasson
Co-Founder, Unplan Hostel
qid has been a valuable addition to our operations at Tatsat Hostel. With its easy-to-use platform, our guests can check-in swiftly, eliminating any unnecessary delays. The seamless integration of ID verification and data management has streamlined our processes and enhanced our overall efficiency. Mihul, Co-Founder of Tatsat Hostel, highly recommends qid for its user-friendly interface, reliability, and exceptional customer support. It has truly transformed the way we handle guest check-ins, providing a seamless experience for both our staff and guests
Mihul Luthra
CEO, Tatsat Hostel